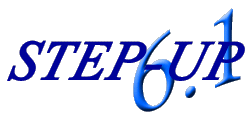 Turmoil in the marketplace roils organizations both large and small. Fierce global competition forces businesses to merge, divest, downsize, outsource, and otherwise reinvent themselves in order to survive. Success of any business is built on its workforce. Meeting competitive challenges in today's economy requires employees with cutting-edge skills and a willingness to learn. STEP-UP helps you maximize the contribution of human resources to your company's bottom line. Effective deployment of human capital with STEP-UP
saves recruiting and staffing costs,
optimizes placement of talented employees where they are most needed and can be most productive,
optimizes HR systems such as recruiting, selection, training, compensation, and succession planning.
Gain a competitive advantage asSTEP-UP places vital HR data at your fingertips to answer questions such as:
How many account representatives will be needed in the next six months?
How many placement options can you offer to promising sales rep. candidates?
How many mechanics and technicians will retire in the next 3 years and in which locations?
How can staff of a satellite office be optimally redeployed after consolidation?
With STEP-UP you create qualification profiles (competencies, knowledge, skills, abilities) for each job in your organization. These can be individualized to show the qualifications of each employee in each position, including education, training, work history, and projected retirement date. STEP-UP provides a current picture of human capital deployment and helps to anticipate future needs.
STEP-UP's user-friendly capabilities include:
Skill and occupational interest profiling for current and prospective employees;
Employment, education, and training histories;
Document scanning and retrieval;
Job and position profiling;
Job placement assistance by matching people to jobs and jobs to people;
Scheduling (e.g., appointments, interviews, training sessions, meetings);
Flexible reporting with user-specified custom design;
Intranet-based, internet-based, or both.